Your Local Gladstone Award-Winning Landscaping Experts.
Our company mission is simple, to build stylishly designed, functional and sustainable gardens and landscapes that improve year on year.
With a landscaping background starting in the mid-1990s, Greenscape Gladstone was founded in 2009 in Queensland. Our commitment to excellence shines through in every aspect of our business. Our dedication to delivering exceptional results is evident in every project we undertake, which has resulted in a strong reputation for reliability and precision.  
With extensive experience in the landscape field, including Landscape Construction, Irrigation and Garden and Lawn Maintenance, you can trust us to ensure superior workmanship paired with high-quality products and materials, locally sourced where possible. We firmly establish and uphold elevated standards, and our team consistently strives to meet and exceed these benchmarks.
When you choose Greenscape Gladstone, you're not just selecting a service provider; you're choosing a partner that values integrity, punctuality, and professionalism. With our decades of expertise, we continue to set the bar high in the industry, offering unmatched reliability, timeliness, and cost-effectiveness in every project we undertake.
Our mission
At the heart of our company's mission lies a straightforward objective:  
"To create amazing outdoor spaces that are aesthetically pleasing, functional and also sustainable, that evolve and enhance over time."
Our business and team core values are Pride, Passion, Respect, Integrity Courtesy and Honesty. 
Greenscape Gladstone has placed over nine staff through various training and apprenticeships over the past ten years, with continued training in Landscape Construction and Horticulture. 
We support Indigenous and Disability programs as part of our Employment Policy.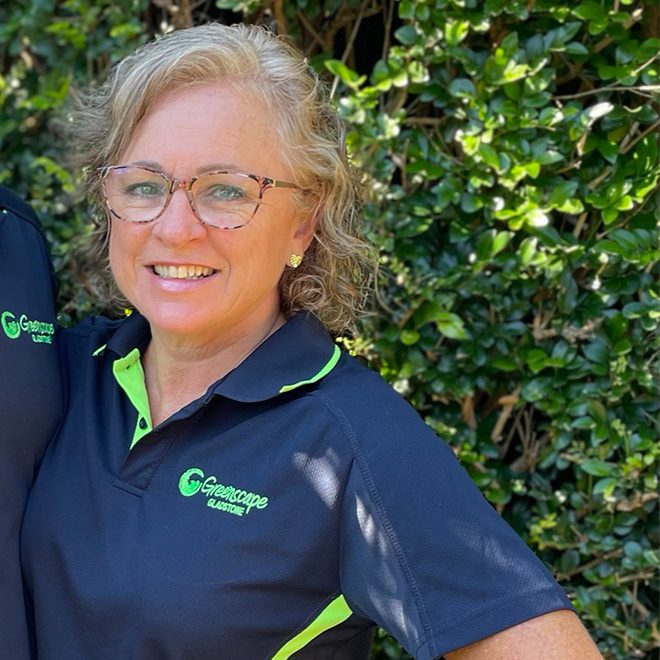 Jenny looks after all aspects of managing the business, the crew, and looking after all our lovely clients. 30 years experience in business management, sales & marketing and 12 years in Landscaping
QBCC Licensee
Diploma in Landscape Design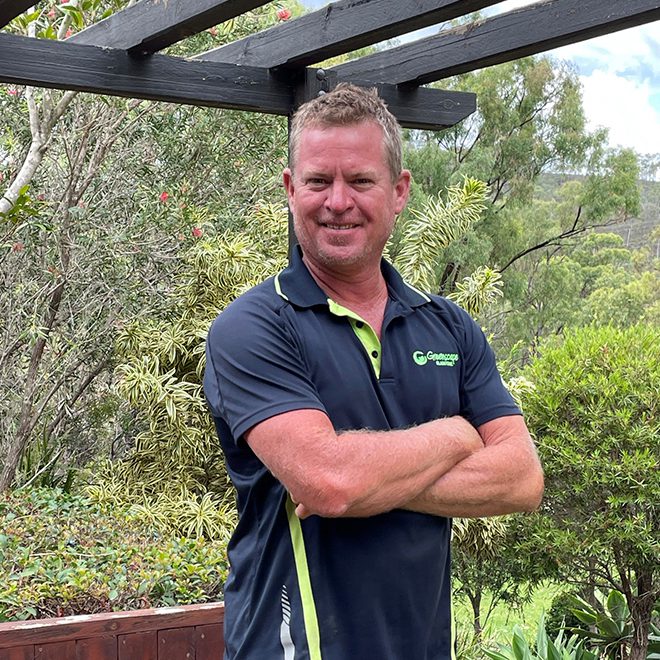 Jason can visualise, design and construct for the aesthetics of outdoor spaces and produce superior, effective and efficient irrigation systems and has an uncanny eye for quality control management.
27 years experience in Landscaping and Irrigation
QBCC Trade Certified in Structural Landscaping and Irrigation
Certificate III Horticulture (landscape construction)
Certificate III Irrigation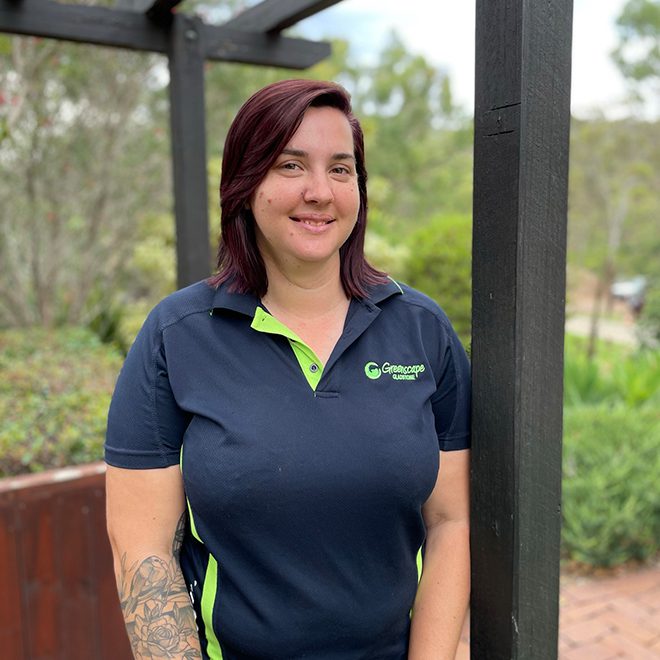 Office & Small Projects Manager
Trish brings a fresh set of ideas and horticultural knowledge to our garden designs, maintenance team and everything to do with plants, with 8 years of experience in Parks and Gardens and Nursery management.
Diploma of Horticulture
Certificate III in Parks & Gardens
Certificate II in Horticulture