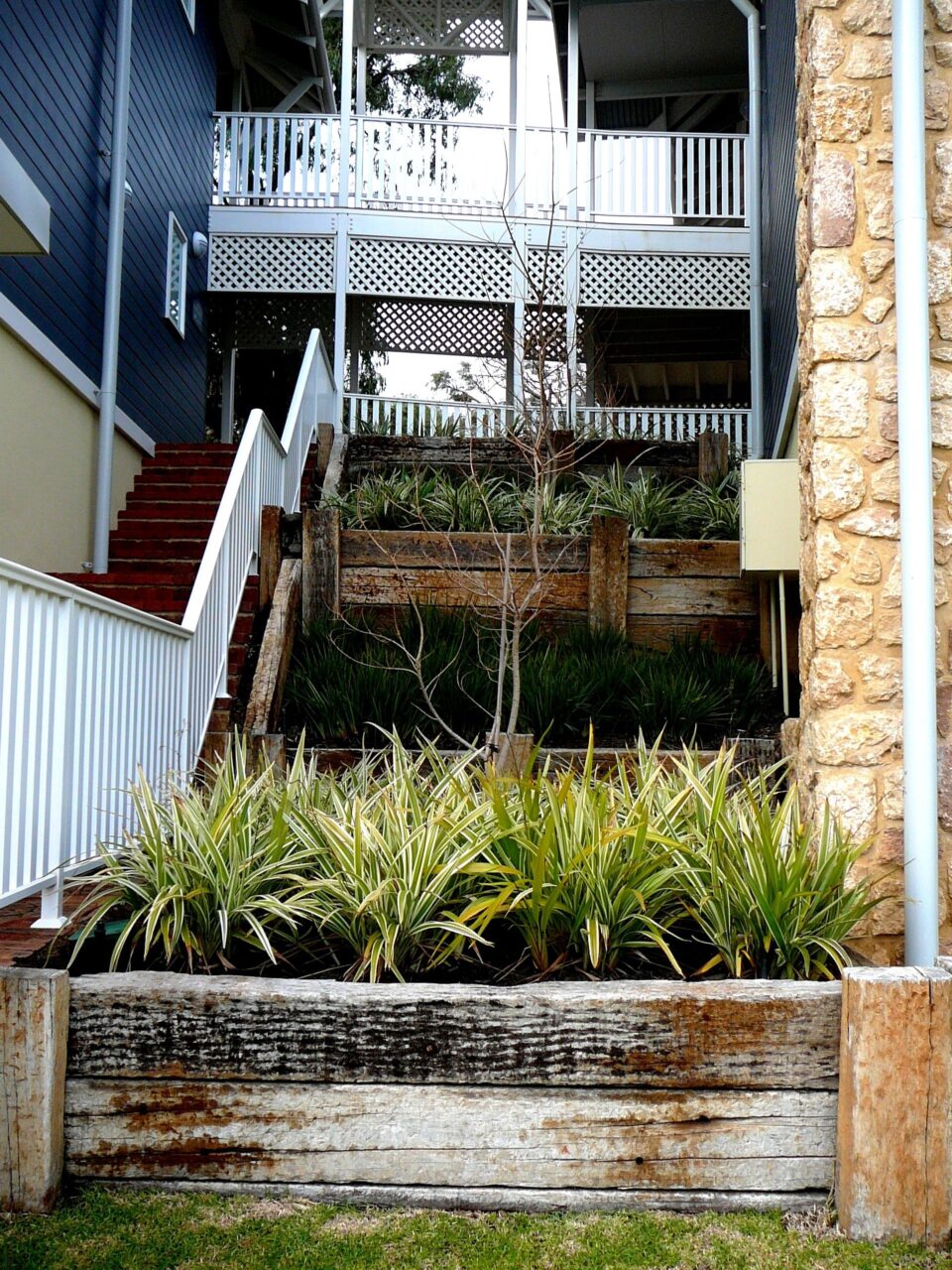 Welcome To Greenscape Gladstone
Expert Landscape Professionals - Creating Stylish & Functional Spaces
Greenscape Gladstone has been the industry leader in all things Landscaping since 2009 in the Gladstone region for residential and commercial projects. Our team has a wealth of Landscape Construction, Garden Design, Irrigation, Horticulture and Garden and Lawn Maintenance experience, and we are absolutely passionate about what we do! At our company, we pride ourselves on offering a wide range of services that cater to every aspect of transforming your outdoor landscape into a breathtaking and functional space.
Whether you have a clear vision in mind or need expert guidance, our dedicated team is here to turn your outdoor dreams into reality. Our Landscaping services include Garden Design, Irrigation, Paving, Garden Edging, Planting, Turfing, Mulching, Concreting, Excavations and complete management of the entire process.   
We are located in Gladstone, Queensland and service the Gladstone Greater Region including Tannum Sands, Boyne Island, Miriam Vale and Agnes Waters.
Landscapers Gladstone. Expert Landscape Professionals – Creating Stylish & Functional Outdoor Spaces. Our landscape services range from Landscape Excavations, Irrigation, Garden Design and planting, Turfing, Paving, Garden Edging, Retaining Walls,…
Irrigation Gladstone. How would you like to have more time to do the things you love with a 'set and forget' irrigation system? Greenscape Gladstone is the leading QBCC Licensed…
Lawn & Garden Maintenance Gladstone. Sit back and relax while we maintain your lawns and gardens with continual improvement in mind. At Greenscape Gladstone, we offer our Lawn and Garden…
" I asked Greenscape to suggest a cost effective clean-up of my back yard when I was selling my property to help it sell on the market, after Jason and Jenny visited my mess of a back yard, they suggested what I should do and I couldn't have been happier with the result. I only wished that I had done this earlier when I was still living at the house as it really transformed the look of the back yard with the suggestions that Jason and Jenny came up with. Also Greenscape maintained the yard until it was sold, to make sure it was looking good all the time. Definitely would suggest that anyone get Greenscape to come do a visit first before undertaking any landscaping as their suggestions saved me money and assisted with the sale of my property. "
" We had Greenscape help us with our makeover and the result was more than we could have asked for. We were happy with the ideas they came up with and it all came together. We also had irrigation put in which turned out to be one of the best investments as Jason is still looking after this for us to ensure it keeps on doing what it is supposed to. Thanks Greenscape and see you again next week! "
"Greenscape worked with the Moura Community Kindergarten staff and volunteer management committee to create a beautiful and functional playground area. They spent a great deal of time and effort to make the space exactly how we wanted it. We now how a natural and free flowing play space where all of the children to play every day."
" The refurbished the run down garden at our office. They did a great job, the end result looks wonderful and the whole process went very smoothly. Now they come in on a regular basis to keep it looking good. Jenny, Jason and their team are easy to deal with and very reliable. I would recommend Greenscape to take on your Landscape project or Maintenance. "
" Thank you Greenscape for attending to our 10 rental properties over the past year. Your professional, reliable service has been second to none. The yards and gardens have never looked better and we will definitely be recommending your services to everyone. "
Aside from the hundreds of houses we have transformed through beautiful Landscaping, we have completed a host of commercial projects. Our commercial clients span; Parks, Resorts, Schools, Kindergartens, Sporting Grounds, Body Corporate Managed Apartments, Real Estate Agents, Acreage Properties, Investment Properties, Development Estates, Light Industrial, Commercial Properties, Gas Plants and Heavy Industry sites.
Greenscape Gladstone has delivered all the above projects within the required deadlines set by the principal contractors but it can often be challenging as Landscaping is always the last project work to be done. We often work to help builders meet practical completion dates to keep inside their contract parameters and avoid penalties for the Principal Contractor. We achieved this by combining our various crews to 'get the job done'.
We have spent many years sourcing dependable, reliable suppliers and trade-qualified contractors in the Gladstone region. We are subcontractors for many Building or Development Contractors due to our experience, professionalism, and compliance with QBCC licensing and WHSEQ Systems.
There are no cutting corners – it's a matter of all hands on deck to achieve the absolute best result!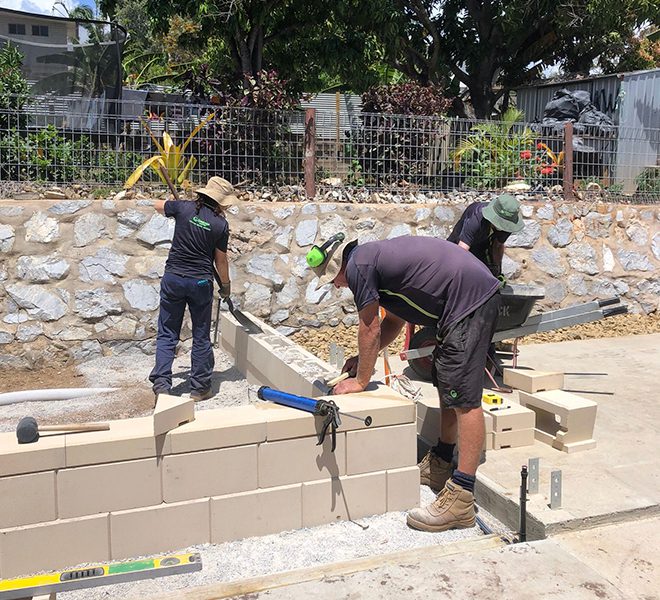 Greenscape Gladstone holds a Queensland Building and Construction Commission License #1199035, including Structural Landscaping & Irrigation which means the difference between a great experience and a disappointing one, giving you peace of mind that you're dealing with a fully qualified and licensed tradesperson
Ongoing training/ mentoring is considered an essential part of every staff member's work program. We find it helps develop dedication and commitment to every job, respect for each other, and longevity of their employment with Greenscape. This training helps us provide reliable and trustworthy crews for our Landscape projects, Irrigation works, and Maintenance program. Our QBCC License ensures we get the job done right the first time, every time.
Greenscape Gladstone has an extensive Work Health & Safety Management system reviewed annually, including Risk Management, Quality, Environment and Sustainability Management Policies. We have current $20m Public Liability Insurance, so you can ensure that your site and project are protected.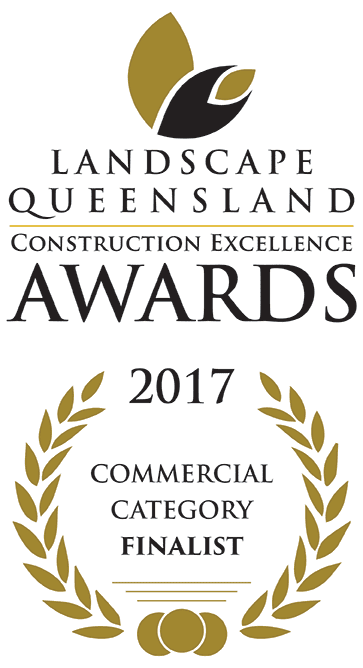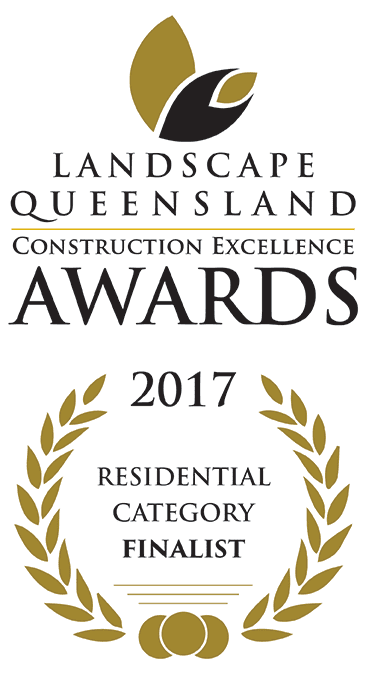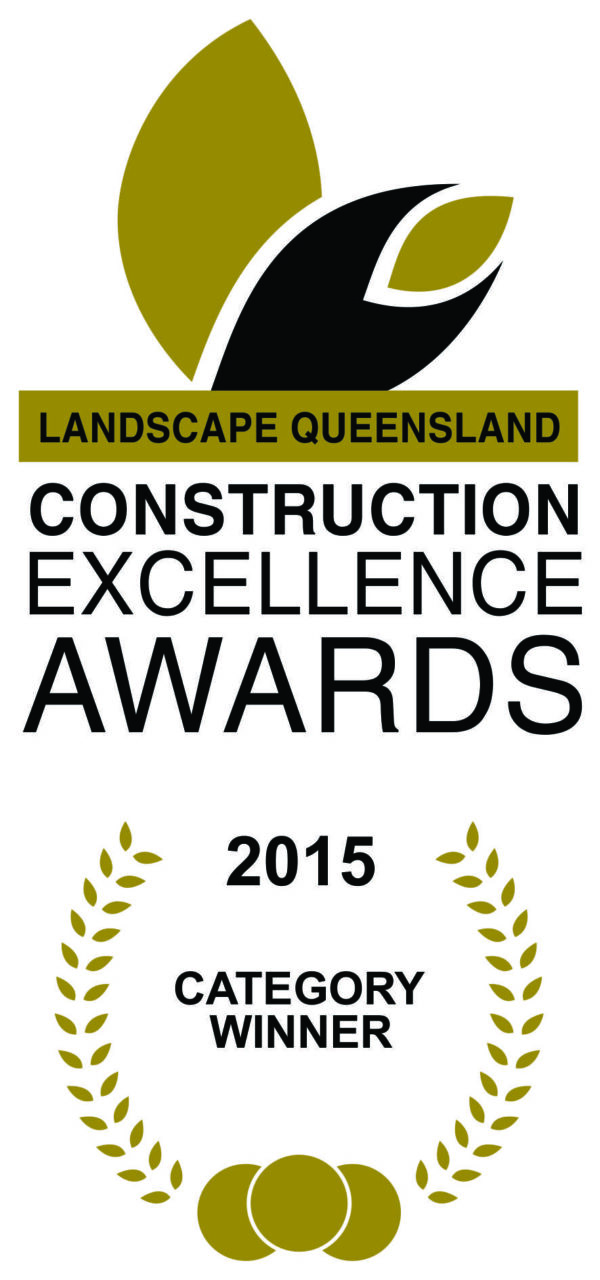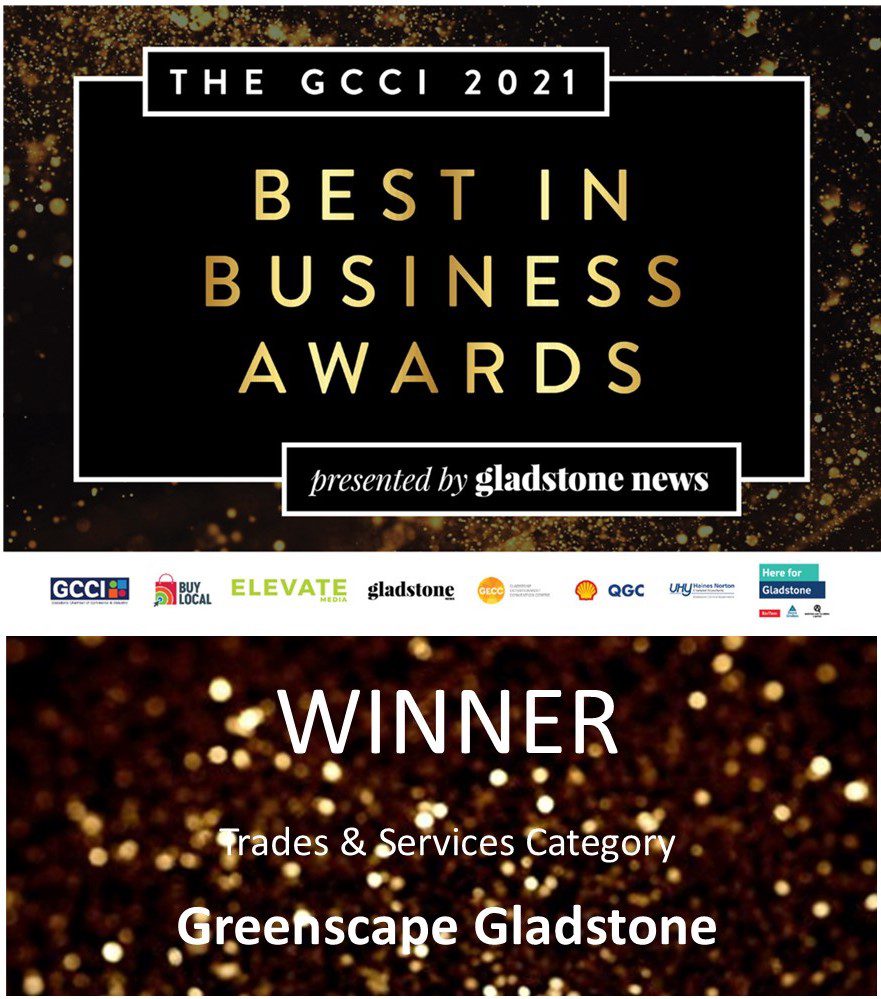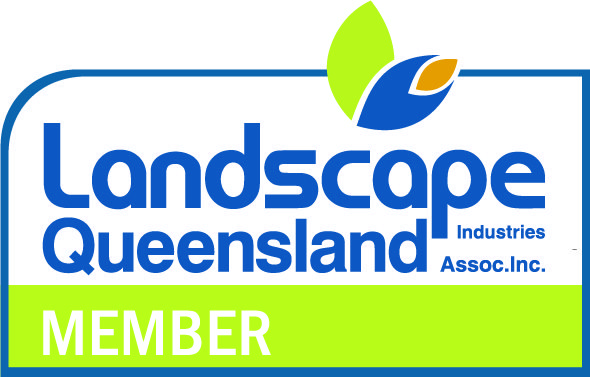 Get Your Dream Project Started Now. Contact Our Team Today!